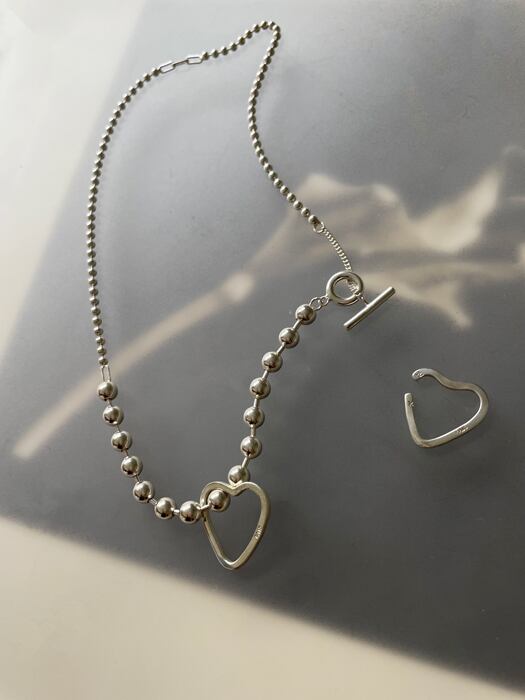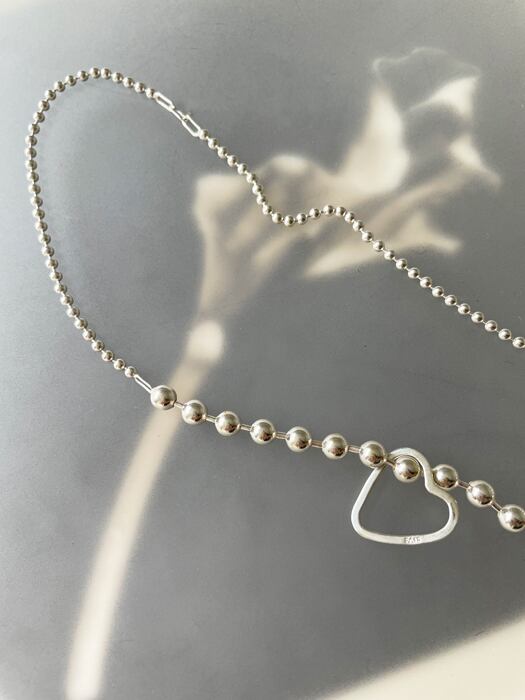 HEART CHARM CHOKER ハートチャームチョーカーネックレス
*Earliest delivery date is 3/30(Thu) (may require more days depending on delivery address).
*Tax included.
*Additional shipping charges may apply, See detail..

About shipping fees
The shipping fee for this item varies by the shipping method. Customers can choose the shipping method at time of purchase.
Nonstandard‐size Mail

This shipping method cannot have the delivery status and guarantee

Regional setting

佐川急便

追跡可能、沖縄や離島、北海道の方は送料無料対象の条件の場合でもレターパックです

Regional setting

Letter-Pack

Your delivery status can be checked online.

Shipping Fees are the same all over country inside Japan ¥600
*Japan domestic shipping fees for purchases over ¥10,000 will be free.
Report
異なるボールチェーンが組み合わされたチョーカータイプのネックレスに
ハートのチャームをセットしました。
マンテルタイプで着脱も簡単です。
材質シルバー925
全長37cm
チェーンの太さ5mmφ/1.5mmφ